Why We Celebrate Teachers Day| What is Important about September 5:
We celebrate Teacher's day the on 5th of September every year. This Day is dedicated to Dr. Sarvepalli Radhakrishnan. Dr. Sarvepalli Radhakrishnan was the 1st Vice President of India and 2nd President of India. He was a great scholar and teacher. In order to respect his teaching work and passion for education, we celebrate his birthday as Teacher's Day. Teacher's Day is widely known to pay tribute to the diligence and devotion of the teachers to teach children.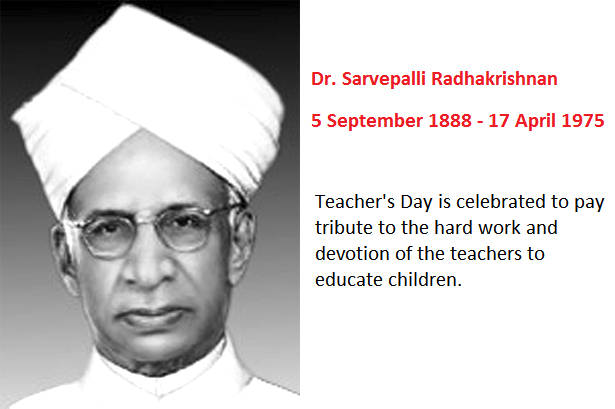 Early Life:
Dr. Sarvepalli Radhakrishnan was born on Sept. 5, 1888, in Tiruttani, Tamil Nadu into a Brahmin family. His father was Sarvepalli Veeraswami and his mother's name was Sarvepalli Sita (Sitamma). Dr. Radhakrishnan's father (Sarvepalli Veeraswami) was a subordinate revenue official in the service of a local zamindar.




School Education:
Dr. Sarvepalli Radhakrishnan's primary education was at K.V High School in Thiruttani. In 1896, he started schooling at Hermannsburg Evangelical Lutheran Mission School in Tirupati and Government High Secondary School in Walajapet. Later he joined Voorhees College in Vellore for his higher secondary school education.
College Education:
At the age of 17 (in 1904) he joined the Madras Christian College and graduated there in 1906. He also finished his Masters (MA) from the Madras Christian College by the year 1908. He did a graduate degree and a master's in philosophy.
Family:
Radhakrishnan was married to Sivakamuamma, in 1904 while living in Vellore. At the age of 16, he got married. The couple had six children: five daughters and a son. Sivakamu died on 26th November 1956.
Academic Career:
Dr. Radhakrishnan initially(in 1909) joined as a temporary teaching faculty at Presidency College in Madras. He lectured on a variety of topics in psychology as well as in European philosophy. At the Presidency College, he learned Sanskrit.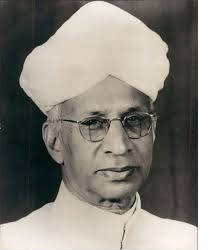 In 1918, he was selected as a Professor of Philosophy by the University of Mysore (at Maharaja's College, Mysore). He was appointed as a professor in the prestigious George V Chair in Philosophy at Calcutta University in 1921. In June 1926 he represented the University of Calcutta at the Congress of the Universities of the British Empire and In September 1926 he represents the International Congress of Philosophy at Harvard University.
An academic event during his period was the invitation to deliver the Hibbert Lecture on the ideals of life which he delivered at Manchester College, Oxford in 1929 and subsequently published in book form as "An Idealist View of Life".
In 1929 Dr. Radhakrishnan was invited to require the post vacated by Principal J. Estlin Carpenter at Manchester College. This gave him the chance to lecture to the scholars of the University of Oxford on Comparative Religion. For his services, to education, he was knighted by George V in the June 1931 Birthday Honours, and formally invested with his honor by the Governor-General of India, the Earl of Willingdon, in April 1932. He was the Vice-Chancellor of Andhra University from 1931 to 1936.
In 1936 Radhakrishnan was named Spalding Professor of Eastern Religions and Ethics at the University of Oxford and was elected a Fellow of All Souls College. That same year, and again in 1937, he was nominated for the Nobel Prize in Literature, although this nomination process, as for all laureates, was not public at the time. Further nominations for the award would continue steadily into the 1960s. In 1939 Pt. Madan Mohan Malaviya invited him to succeed him as the Vice-Chancellor of Banaras Hindu University (BHU). He served as its Vice-Chancellor till January 1948. From 1953 to 1962 he was chancellor of the University of Delhi.
Dr. Radhakrishnan Commission:
Dr. Radhakrishnan served as chairman of the University Education Commission. In 1949 the Commission's Report assessed the state of university education and recommended its improvement in the newly independent India. Dr. Radhakrishnan's recommendations were made in the chapters on The Aims of University Education and Religious Education.




Political Career:
Prime Minister Jawaharlal Nehru appointed Dr. Radhakrishnan as Indian Ambassador to Moscow, until 1952. He was elected to Raja Sabha, served as India's Vice-President (1952-1962), and later as President (1962-1967).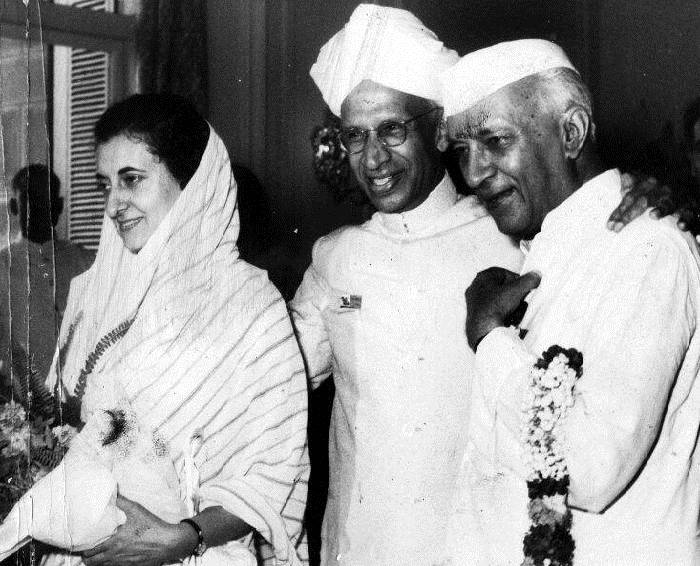 Why Teachers Day Celebrated on September 5:
When Radhakrishnan became the President of India, some of his students and friends requested him to allow them to celebrate his birthday, on 5 September. He said, " Instead of celebrating my birthday, it would be my proud privilege if September 5th is observed as Teachers' Day". Since then his birthday has been celebrated as Teacher's Day in India.
Radhakrishnan believed that "teachers should be the best minds in the country". Since 1962, his birthday has been celebrated as Teachers' Day in India on the 5th of September every year.
Books:
Indian Philosophy, 2 vol. (1923–27)
The Philosophy of the Upanishads (1924)
An Idealist View of Life (1932),
Eastern Religions and Western Thought (1939),
East and West: Some Reflections (1955).
what is the importance of world teachers' day, the importance of teachers' day celebration, why teachers' day is celebrated, why do we celebrate teachers' day, why we celebrate teachers' day, teachers' day in India, teachers' day 2020, teachers day essay